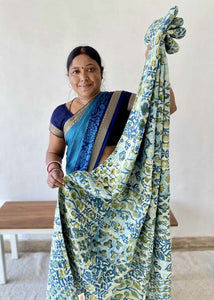 Our stunning Anjuna throw quilts are crafted by our skilled Ziyada artisans, using a combination of traditional techniques including hand block printing, hand embroidery, and patchwork. Each quilt is unique, featuring a beautiful array of colors and patterns that add a touch of artistry and style to any room.
Our throw quilts are made from high-quality 100% cotton fabrics. The cotton material is perfect for all seasons, providing warmth in the winter and breathability in the summer. Each quilt is hand block printed and hand embroidered to perfection, and the patchwork design adds depth and texture, making each quilt a one-of-a-kind piece of art. Our skilled artisans take great care in the craftsmanship of each quilt, ensuring that every stitch is perfect and every detail is carefully considered.
Details:
Material:

Cotton, fully lined

Wash:

Machine wash separately in cold water, line dry

Size:

50" x 60"

hand block printed and hand embroidered
About the Artisans:
With each pillow you purchase from Ziyada, you are part of the process of bringing more hope, more help, more happiness, and more health to the artisans who make them. Ziyada (Zee-yah-duh) means more—more hope, more help, more happiness, more health—for you and for our world. Ziyada exists to provide meaningful employment in a safe environment for people caught in the devastating cycle of extreme poverty in North India, and in the process, to bring you more quality and beauty through each good we create.