Meaningful Gifts $25 or less
You make this possible
Overcoming Extreme Challenges
We partner with organizations who exclusively employ women facing extreme challenges like human trafficking, domestic abuse, addiction, disabilities, extreme poverty, and more.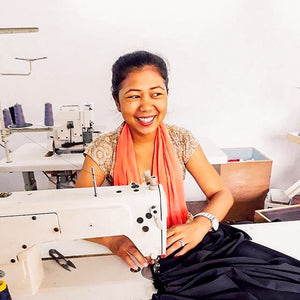 Restoring Lives
Every partner works with each woman to make sure she has the ability to heal. Programs vary from fulfilling everyday needs like food and shelter to Christian-based counseling or medical care.
Building the Future
Every artisan is trained in employable job skills like sewing, crafting, and marketing, enabling her to earn a fair wage so she can build a bright future for herself and her children.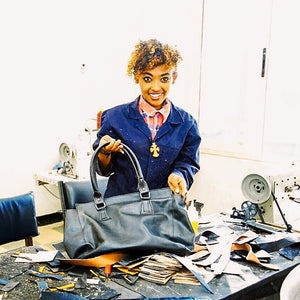 Customer Testimonials
Not only did I feel beautiful in my new jewelry, but also like I was part of something bigger in helping women around the world gain agency in their lives.

Lindsey from Minnesota
What cool packaging and a great business model.

Daria from Washington
I love that I know exactly where my clothes came from and that shopping here has helped support a good cause. The items came within three days and I am overall very happy with my purchases and will continue to shop the boutique.

Amanda from Wisconsin
I love the earrings and dresses I bought from The Lemonade Boutique. Great quality and really nice knowing that my purchases support women in developing countries! They also have great customer service!

Anna from Minnesota
Robyn from North Carolina
I purchased a shirt from the Lemonade Boutique that is not only beautifully made, but supports a great cause--helping provide income to a woman in Nepal overcoming human trafficking. I love the shirt and feel privileged to wear it

Rachel from Minnesota
Amazing!!!!!!!! Great product, and an amazing company!!!!!!! Buy 1, no wait buy 3!!!! You will not regret it!!!

Monique from Tennessee
This is an absolutely beautiful piece! And the fact that proceeds go to a very worthy cause makes it even more so! Thank You!

Lori from California
Free Shipping & Free 30 Day Returns
Online shopping is supposed to be fun! That's why every order ships free when you spend $50 or more.