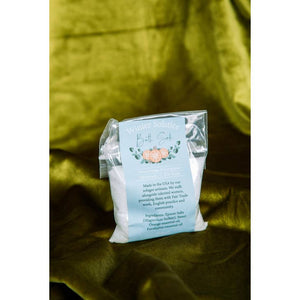 The perfect way to relax at the end of the day!  Our winter solstice bath soak is made in the USA by our refugee artisans. 
Ingredients: Sweet Orange and Eucalyptus essential oils blended with Epsom salts.
About the Artisan:
Our vision is to see all people (regardless of gender, ethnicity, or geographical location) be afforded opportunities to have dignified and respectable work, to provide for their families and flourish in their communities. We want to see a universal growth in an understanding of the impact an individual can make with their time, resources, and talents.